Are you tired of trying to find someone prepared to stay in on a Saturday evening?
Are all your players fed up with not seeing results and tables not updated until the final, always late, offender has submitted their result?
Are you overwhelmed with paperwork and/or emails?
Pioneered last season to great success in the Cherwell League The Old Post Solutions Ltd can offer you a solution to all your administration nightmares, without even having to change your website (Of course if you want to do this as well we are in a position to help you with this as well).

There is still plenty of time to have a full results service available for the 2013 season.

Last season for the Cherwell League 100% of results were successfully submitted using this system with less than 1% being late.
If you make it simple and convenient to use and with immediate benefits to all users then adoption and conformance takes care of themselves.

With the increase of mobile devices and more and more cricket clubs having Wi-Fi in their pavilions we can provide you with the opportunity to have a results service second to none.
Simply enter your result using the bespoke on-line form using a computer, tablet or smart phone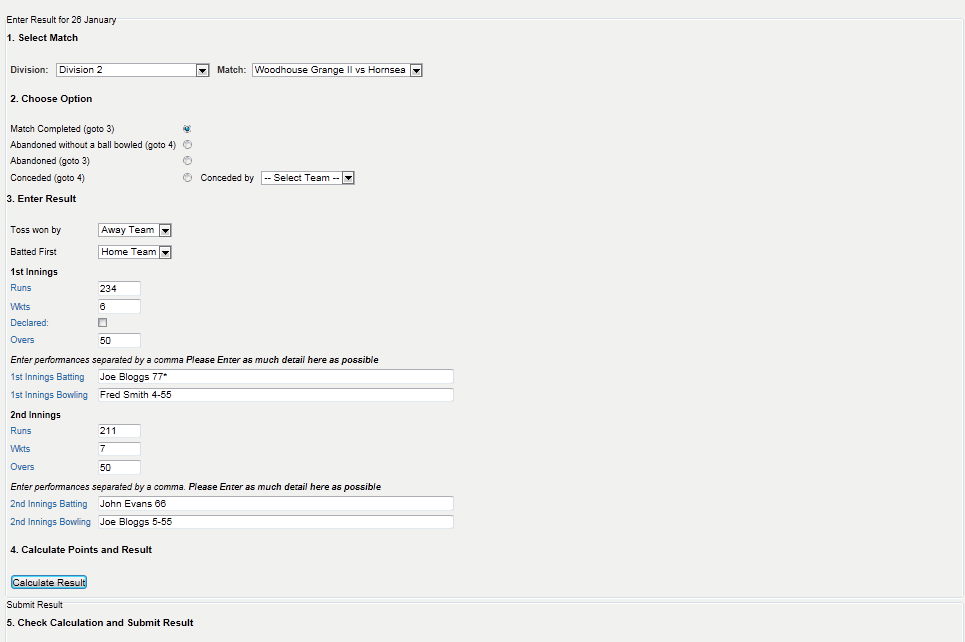 Let the system calculate the results and points awarded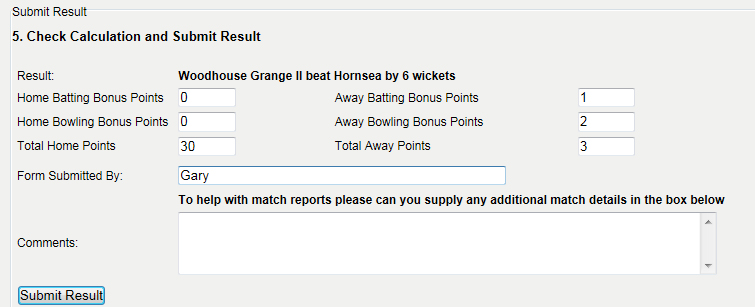 Submit the result and all League Tables and results pages are automatically and immediately updated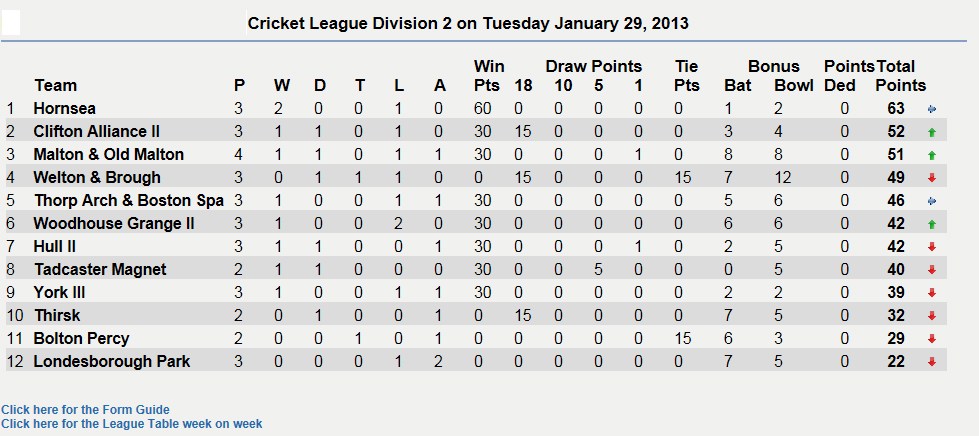 Keep up to date with all the results with the live results page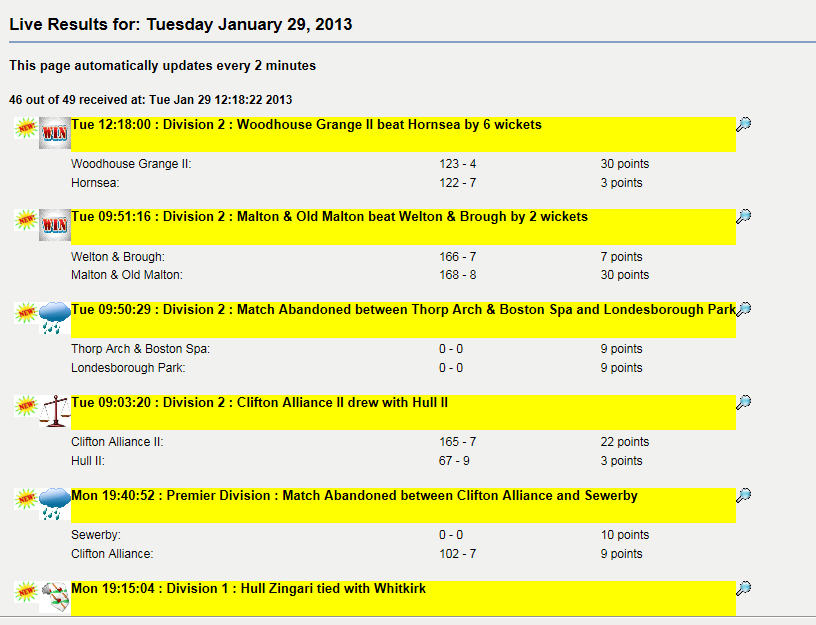 Find out the full details of any result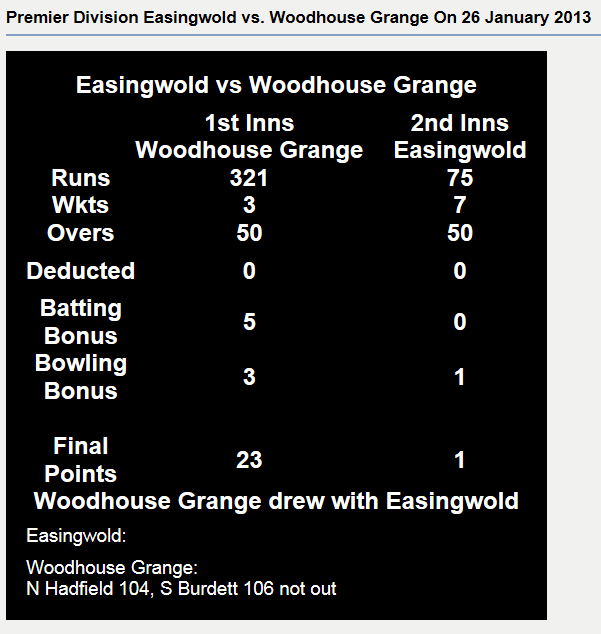 Collect any other information in the same way - no more paperwork or emails to worry about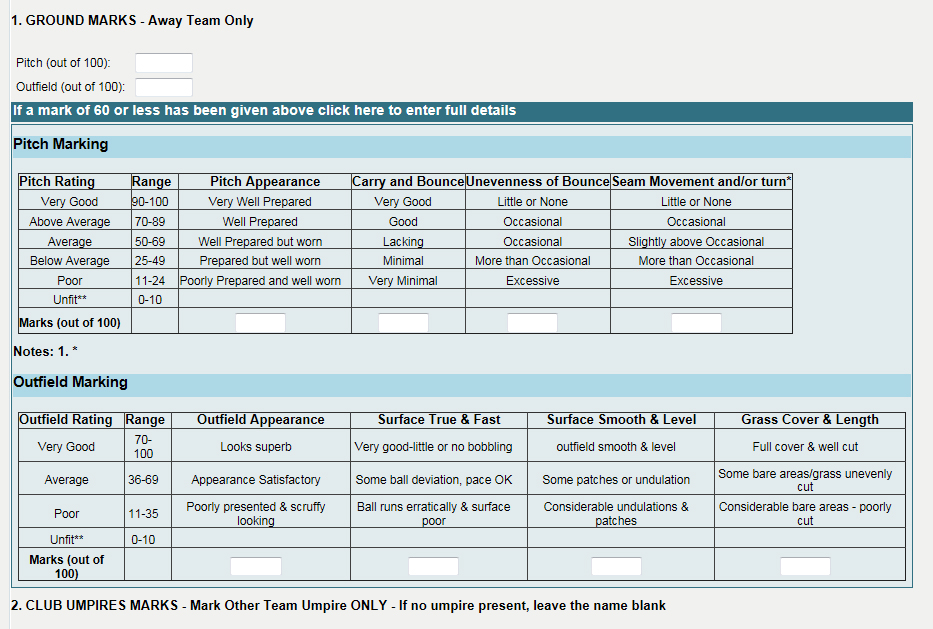 League Management can keep track of submissions in a secure area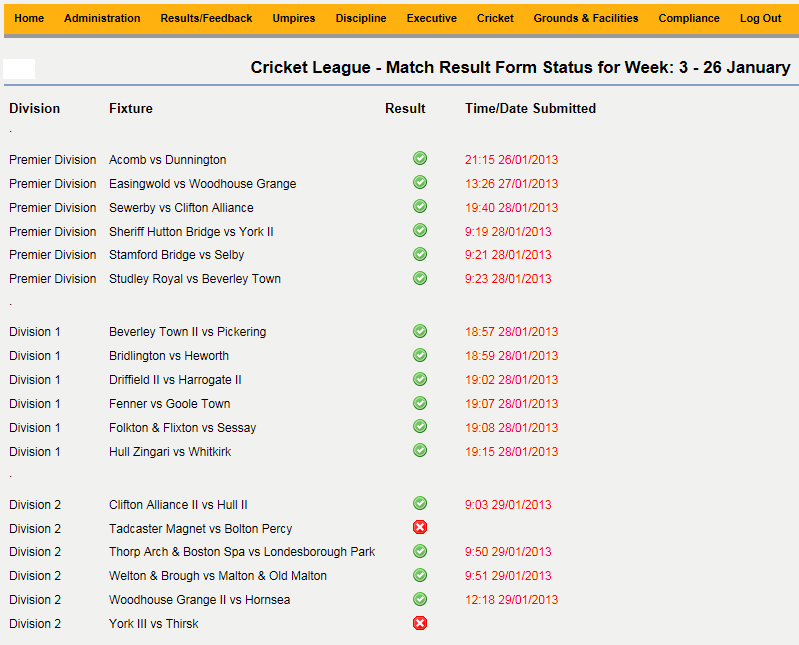 Automatically generate a formatted page ready for submissions to the local press and generate the pdf for sending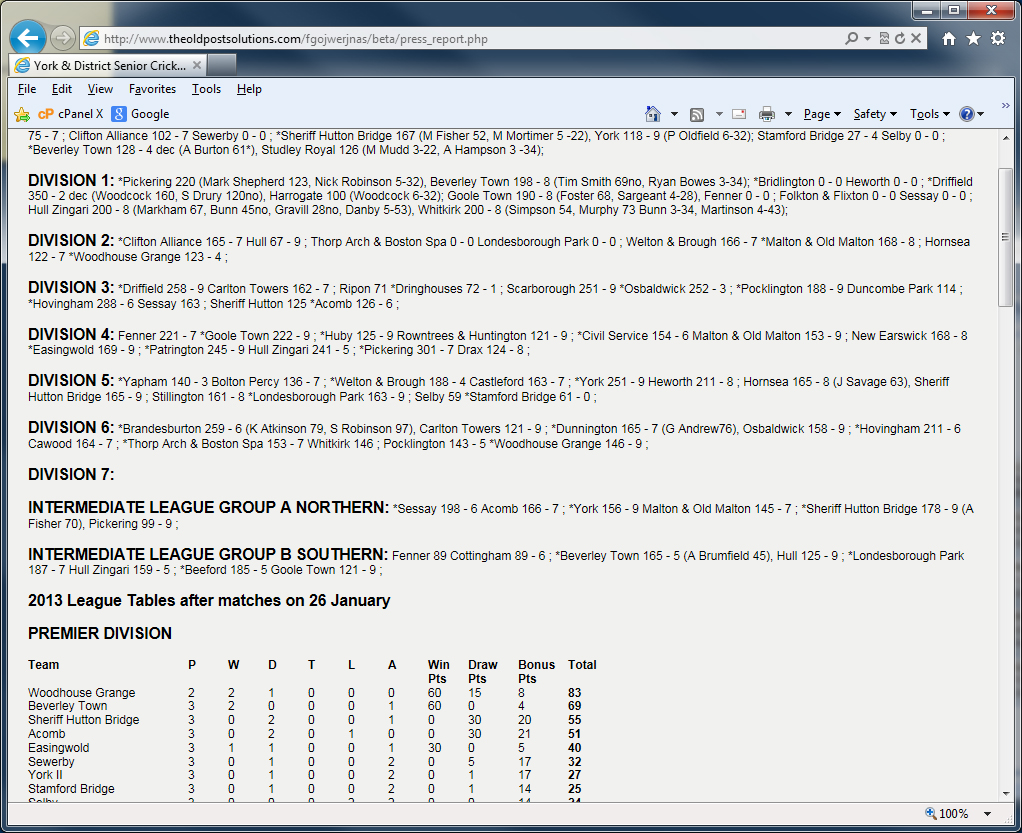 All forms and calculations are designed specifically for your league in the way you want.
if you run cup competitions these fixtures and results are readily included: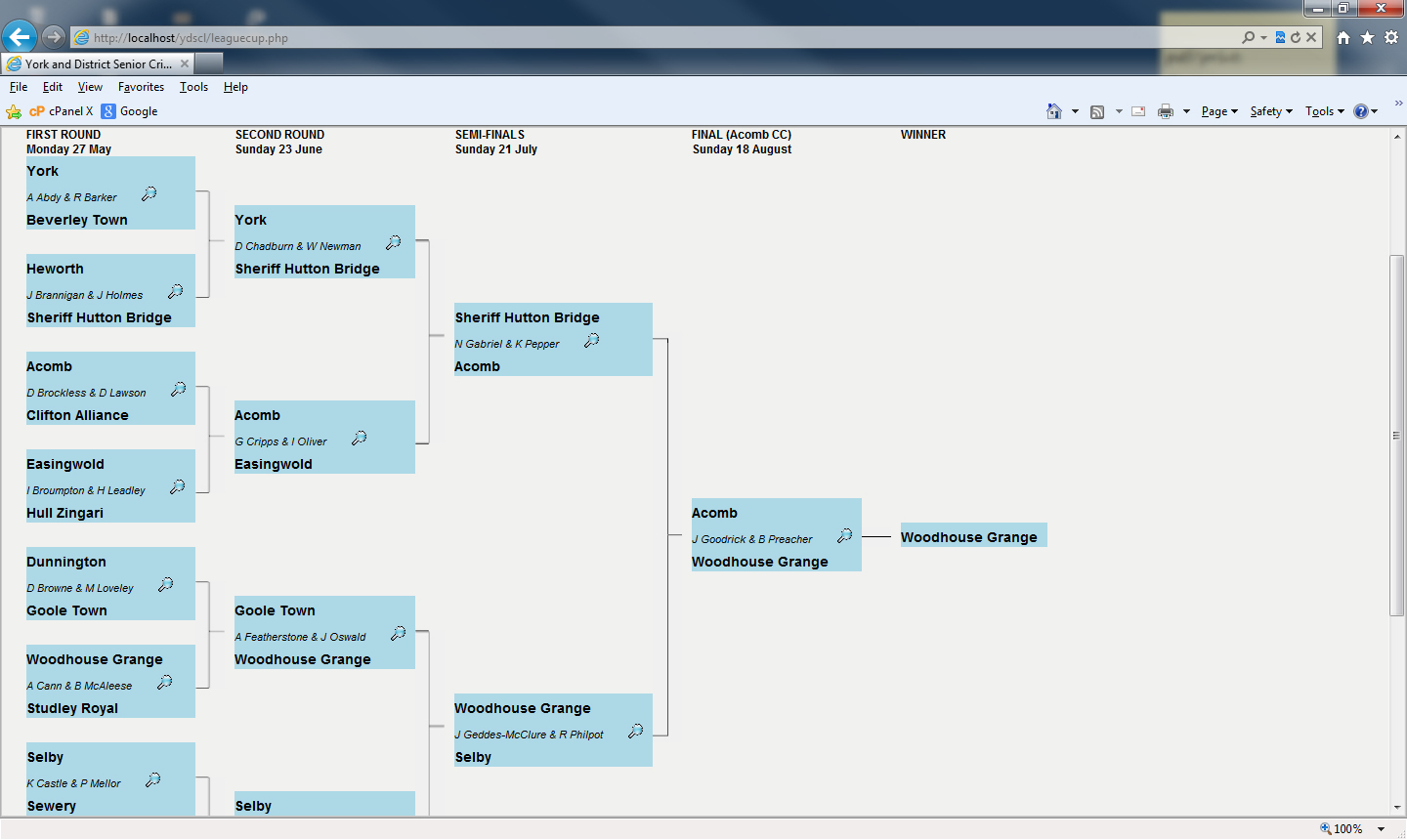 Click here to download a full brochure describing the many options
Click here to download the standard options list
For more information, an informal or formal chat or to find out guideline costs please email us
Our aim is to provide the highest quality solutions at the best possible price, with no compromise on functionality and quality.